Getting a new job? Congratulations! Now you are one step forward in advancing your career growth. However, you would a need an accommodation if your new job somewhere far from where you are staying right now. Don't worry, we will provide some tips to find the suitable rental house for you.


1. Location
Undoubtedly, while looking for a rental home, location is the most crucial consideration. Researchers claim that staying close to your place of employment might boost productivity. You don't want to spend 40 minutes a day in traffic simply to get to work, we're sure of it. It's demanding and exhausting. In case you need to stay late for work, you won't need to get home at two in the morning either.


2. Price too good to be true?
When you got your offer letter, you must have been looking on Google for rental properties around your place of employment, right? There are occasions when a rental home may be found for an unreasonably low price. Well, hold off on your initial excitement. If you stop to think about it, it is impossible to rent a house in Bangsar for only RM300 per month, including utilities, with no security deposit. Find the average cost of a rental home in the area by comparing all the prices in the same area. Then, you can decide which home suits you the most.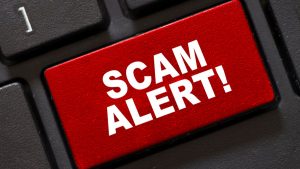 3. Rent deposit
Your rent deposit is the first item you need to prepare. This is the time when your landlord will give you numbers like 1+1, 2+, and 2+1+1. At first, it could appear perplexing, but we'll explain what it means to you. The breakdown of your deposit is shown by the number. 1+1 = 1 month of deposit + 1 month of rent 2+1 = 2 month of deposit + 1 month of rent 2+1+1 = 2 month of deposit + 1 month of rent + 1 month of utility So, if you want to rent a house, we strongly suggest that the monthly rate is within your budget. Say the rate for your rental house is RM700/month, the calculation would be:
| | | | | |
| --- | --- | --- | --- | --- |
| | Deposit | 1 month of rent | Utility | Total deposit to be paid |
| 1+1 | RM700 | RM700 | RM0 | RM1400 |
| 2+1 | RM1400 | RM700 | RM0 | RM2100 |
| 2+1+1 | RM1400 | RM700 | RM700 | RM2800 |
4. Negotiate the monthly rate and utility
You might have had your eye on one of the houses when looking for the ideal rental home, but the cost might be a little bit out of your price range. Do not worry; the landlord might be prepared to reduce the monthly rent. Simply asking is all that is required! After all, the landlord is the one who determines the rent. Don't forget to inquire about the utility bills as well. You should be aware of whether it is covered by the monthly cost or if an additional fee is required. If you are renting alone, it might not matter all that much, but if you are renting with others, it might cause problems. If you are renting a home with others, we advise that you look for a rental that includes the utility costs in the monthly fee.
5. House Appliances
Houses can be classified as being unfurnished, partially furnished, or fully furnished. The monthly rent for each kind differs. Because an unfurnished property is empty, you can bring or buy your own furniture to put it in the house. While a completely furnished home is complete and ready to move into, a semi-furnished home just has a few pieces of furniture and appliances. Additionally, you should inquire with your landlord about the presence of necessary amenities like an air conditioner, a washing machine, and Wi-Fi.