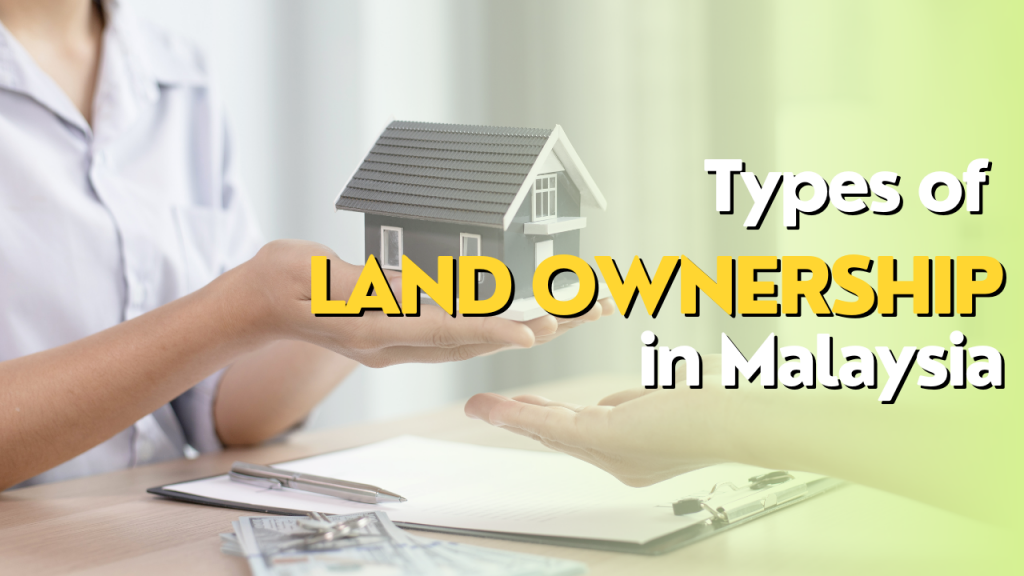 Buying a property requires extensive research, regardless of whether you want to buy a used or pre-owned home or a new construction. Planning the budget for the property, choosing the ideal location for the property, and comprehending the paperwork required to buy a property are all important considerations. The property's Land Title is one of the other main determining elements. There are four primary categories of land ownership available on the market in Malaysia: freehold, leasehold, bumiputera lot, and Malay Reserved Land.


1. Freehold
The most desired and frequently the main factor when purchasing a property are freehold properties. Due to their perceived permanency in the title, freehold properties are the most sought-after. A common misconception among buyers of freehold property is that, should a new highway or other federal development be required, their land will not be subject to governmental whims. The older generation really likes this concept.

However, this notion is untrue because the government still has the authority to reacquire any land, regardless of its ownership status (freehold, leasehold, or Malay reserved). The government has the right to purchase land in order to establish public projects like new public transportation systems, highways, and other infrastructure. Yes, the government may confiscate your freehold land in order to build a MRT station!


2. Leasehold
The least popular land title on the market is leasehold, by far (with some valid reasons, of course). These are homes that are located on leasehold land, which is land that is rented or leased from the government. Although the latest constructions on the market have been able to get lease terms longer than 100 years, the normal maximum lease duration allowed is 99 years.

However, there aren't many of these cases. The shortest permitted lease term is 30 years. Leasehold property "rental" is regarded as "burned" money because the owner will not get any kind of payment when the lease expires.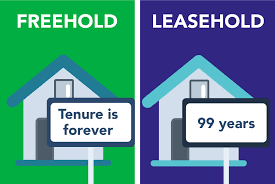 3. Bumiputera Lot
Only Bumiputera are eligible to purchase or lease Bumiputera Lots. Bumiputera includes non-Malay Muslims as well as Malays, Sabahans, and Sarawakians. Every time a new development is built, a certain portion of the property must be reserved for Bumiputera. For instance, any new development in the Klang Valley is required to set aside 30% of its units as Bumi Lots.

To increase the proportion of Bumiputera ownership of real estate, this regulation was implemented. It takes a long time (measured in years) and several steps to convert a Bumi Lot's land title to a non-Bumi Lot with the approval of the government. Many times, the majority of requests are likewise turned down.


4. Malay Reserved Land
Malay Reserved Land titles, though sometimes confused with Bumiputera Lots, are actually a little bit different. Malay Reserved Land, also known as "Tanah Rizab Melayu," is exclusive to Malay Muslims, whereas Bumi lots are available for sale to Malays, Sabahans, and Sarawakians as well as non-Malay Muslims. Property purchases on Malay Reserved Land are not permitted by Sabahan and Sarawak residents, non-Malay Muslims, or both.