Some people may not be familiar with the term "LPPSA loans," while others may have heard of it but have no idea how to use it. They are a practical way for government employees to get a mortgage, so if you match the requirements, you might want to give them a shot. In this article, we will be giving some tips using LPPSA loans.

Many Malaysians desire their own home, particularly the younger generation. Most people find getting a housing loan to be a long and difficult process, and older applicants may find it especially difficult because banks are reluctant to lend to borrowers who are close to retiring. However, since LPPSA makes it quite simple to secure finance, there is no reason to be concerned.


What is an LPPSA loan?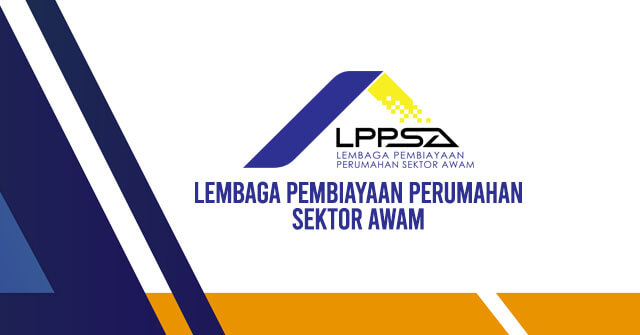 Lembaga Pembiayaan Perumahan Sektor Awam is known as LPPSA. The LPPSA is a statutory organization entrusted with managing housing loans for public sector employees. LPPSA loans come in seven different varieties to meet various funding requirements. To begin the loan application process, each borrower must complete an application form. The wage statement of the applicant serves as the basis for eligibility evaluations for LPPSA loans; other external obligations, such as unpaid bank debts, are not taken into account.
As a result, compared to other loan providers, LPPSA's loan eligibility requirements are unusually lax, enabling borrowers who otherwise would not have been eligible for a standard private sector loan to do so. You can learn more about LPPSA loans by visiting the agency's official website at
LPPSA website.
Requirements
To apply for an LPPSA loan, you must first be a citizen of Malaysia. You also need to be a permanent officer holding one of the following posts right now:
• Member of the federal government
• Member of Parliament (MP)
• Judge
• Employed by a statutory entity
• Working for a local government (PBT)
• Being a state government employee
• State administration employee
• A legislator from the state
• An employee of the government
• Officer of the law
• Member of the armed forces
Third, you need to have been confirmed in your position and served for at least one (1) year. Finally, you must not have your employment terminated due to disciplinary action, bankruptcy, or suspension from work. You are qualified for the loan if you satisfy these prerequisites.
7 Types of Loans by LPPSA
Fully completed houses
The remaining balance of the seller's debt must fall below the applicant's eligibility limit for the next six months if the property has a mortgage with a bank or other organization. Real estate purchases from sellers who do not yet hold Individual or Strata Titles are only permitted with the restriction that the acquisition must be done on the secondary market.
Constructing houses on the property that is privately owned

Once the finance has been authorized, the house may only start to be built. A privately held piece of land should be used to construct homes. A co-ownership arrangement including members of the applicant's immediate family is also possible. Current financial regulations should be followed by the house. There must be an existing building on the property, and loan funds are not used to pay for site preparation fees.

Construction-related housing

For houses that are currently being built, the real estate contractor can be purchased from and possesses Individual titles. Both the Sale Permit and the Developer License must be noted in the Sale and Purchase Agreement. Additionally, purchasing a residential unit compartment with a separate parking lot is permitted as long as the Sales and Purchase Agreement is distinct and the application is completed at the same time. Additionally, the land conditions must be changed for the building if it falls under the category of agricultural property. To make that happen, the developer must provide a copy of the letter of permission for the modification of the land conditions together with a copy of the premium payment receipt that has been attested by the attorney in charge of handling the application.
Acquisition of land for a house

Purchases are only permitted if the property possesses Individual Titles and is prepared for building homes. The purchase sum cannot be greater than 50% of the maximum eligible sum.

Financial institutions and home financing agreements (refinancing)

Banks and other financial institutions must have finished paying developers and sellers. Second, the Individual or Strata Title must be in the applicant's name and be pledged to banks or other financial institutions. If the property merely has a Master Title, the applicant as a buyer must be named on the Sales and Purchase Agreement.

Additionally, this facility cannot be utilized to transfer the remaining debt owed by a bank or financial institution on previously funded real estate that was financed by the Treasury or the Board. The balance of the debt for taking over the financing debt of banks or financial institutions to purchase land shall not be greater than the lower half of the qualifying amount or JPPH's valuation.
Developing homes on property acquired with LPPSA funding

Following the activation of APG on the building for type 4 or type 5 finance, applications may be begun. Building plans that have been granted local authority permission should still be in effect during the approval period.

Upgrading existing homes

The prerequisites for house modifications are as follows:

Finance for renovations is only permitted if they entail building expansion and there must be no financing payback arrears.

Additionally, with a few restrictions, the customer's spouse or wife is permitted to apply for financing for house renovations.

For financing Type 1 and 5, applications may be made once the amount withheld has reached 100 percent. Applications for financing Types 2, 3, and 6 can be made starting from the day the payment voucher was issued.

Additionally, there must be no arrears and the salary deduction for the initial financing must have been completed. Additionally, applicants will require a copy of the building plan that has been authorized by the local authority and whose approval period is still in effect, as well as a copy of the letter of plan approval from the local authorities.

JPPH must assess the cost of home remodeling projects. Home renovations are only permitted if the Individual / Strata Title has been granted for situations of transfer of rights and the property has been mortgaged to the institution.

Home remodeling work cannot be changed from the original plan and custom work requirements and may only begin after receiving a letter of permission for financing. To obtain local authorities' permission, the architect's construction plan is required.
How Does LPPSA Loan Work?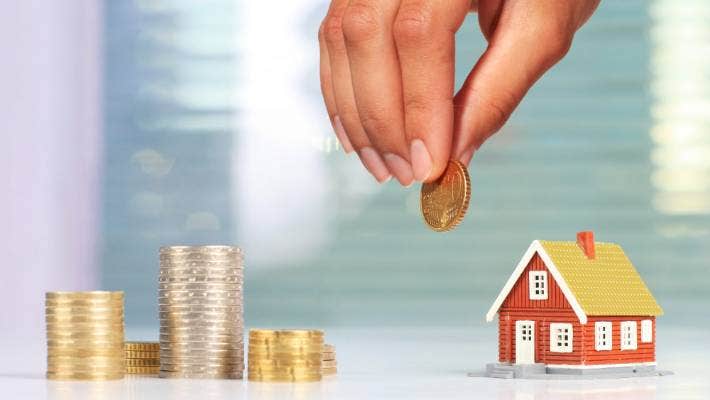 So how can you apply for LPPSA? We'll summarise for you:
Loan amount:
–
Should not exceed 60% of your current earnings and a fixed allowance for a first mortgage.
–
Should not exceed 50% of your current earnings and a fixed allowance for a second mortgage.
Commitment to Debt:
–
Not more than 80% of net income
–
20% minimum of your gross income
To prevent your application from being denied, you might also determine your eligibility for a house loan on the
LPPSA website
Rules of LPPSA Loans
Only
one (1)
lot/unit of property may be the subject of a financing application at a time.
Buying:
Directly from the Developer for "Under Construction" or "Completed" homes.
Second Property:
The initial loan must be fully repaid. The second LPPSA loan application is ineligible for Type 7 funding.
The term
"purchasing contra property"
refers to a situation when the present owner wishes to sell his unit and simultaneously acquire another one. For this, a 100% payment had to be made and the asset had to be pledged to the LPPSA.
Buying an auction house property
–
Individual or Strata Properties
–
Completed residential building
–
Apply within 14 days of placing a winning bid in an auction.
If the developer completes more construction projects than the required number of buildings, then:
–
4 homes in the Peninsula
–
8 homes in Sarawak and Sabah
–
Include any active permits, such as those for housing development and advertising.
Purchasing real estate on the secondary market
(No individual or strata titles yet): Fully completed by the developer After the rights have been fully transferred to the LPPSA, financing funds are removed.
Buying Real Estate on the Secondary Market
(Individual or Strata Title): An Individual Title has been granted in the name of the developer or landlord, but ownership has not yet been transferred.
Purchase of Individual or Strata Titles Property
The applicant must get state authority approval to transfer or mortgage before purchasing Individual or Strata Titles Property.
Co-financing
Co-financing can be done with a spouse, a father, a mother, or a kid.
Take Over Finance
Take over financing covers terminating services, divorcing, and transferring property per a court ruling.
For additional information on the general LPPSA loan rules, see
http://www.lppsa.gov.my/en/peraturan-am-lppsa/
.
Benefits of LPPSA Loans

Why should you choose LPPSA rather than a conventional bank loan? Well, as a government employee, you may celebrate since applying for a mortgage is simpler for you than it is for contractors or independent contractors.

So, at LPPSA, you have the option of applying for both a full loan and a loan with a longer-term (up to 90 years of age). Even better: in contrast to bank loans with variable interest rates based on BLR, the interest rate would likewise be set at 4%. In general, the interest rate increases over time the longer the loan term length. But under LPPSA, not only will you pay less each month for your loan payments until you're 90 years old, but the interest rate will also not fluctuate while you're still paying it back!


LPPSA loan payment methods

The payment can be easily made via the following:

  – CIMB CLICKS & MAYBANK2U
  – JOMPAY
  – MyFinancing App


Summary

Workers in the private sector can obtain loans from MBSB banks, whilst LPPSA will provide loans to government employees. By splitting the cost of the financing repayment, federal workers will be able to minimize their monthly commitment through this program. You should benefit from this chance since you work for the government. Don't pass up the opportunity to purchase your ideal house because you have the benefit of using a home loan!